Centrifugal Polypropylene Pumps
Centrifugal Polypropylene Pumps are the preferred choice for various industries due to their trouble-free performance against erosion. Jay Khodiyar Engineering Works is one of the prominent industrial pump manufacturers and suppliers delivering the best quality Centrifugal Polypropylene Pumps to deal with highly corrosive chemicals. Our pumps are designed to deliver exceptional performance, durability, and reliability in the harshest of environments. With deep industry knowledge and manufacturing expertise, we offer customized pump solutions at the most competitive market prices.
Easy Maintenance
Strong Construction
Leak Proof
Efficient Design
Corrosion Resistant
| | |
| --- | --- |
| Capacity | up to 280 m³/h/ hr |
| Head | up to 60 m / hr |
| Operating Temperature | -20°C up to +110 °C |
Download Polypropylene Pump Catalog
Chemical Industry

Electroplating Plants

Metallurgical Industries

Steel And Stainless Steel Pickling Lines

Evaporation And Regeneration Units

Wet Flue Gas Cleaning Systems

Exhaust Air Scrubbing

Industrial Wastewater Treatment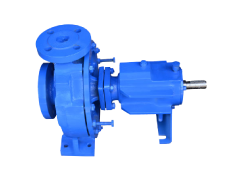 Need An Efficient Pump To Streamline Your Industrial Process?