Rotary Gear Pump (RT SERIES)
Jay Khodiyar Engineering Works is a renowned Gear Pump manufacturer in India, supplying a wide range of Rotary Gear pumps. Widely recognized for their quality and efficiency, our Rotary Gear pumps are highly reliable, with exceptional resistance to wear and corrosion making them well-suited for the most demanding industrial applications.
Durable and reliable, designed as per industry stringent specifications, these gear pumps are highly appreciated; due to their unique features and quality performance at the most affordable price.
Compact Size
Low Noise
High Efficiency
Easy To Maintain
Low-Cost
Rugged Design
Highly Durable
Long Service Life
Download Rotary Gear Pump Catalog
Rotary Gear Pumps are useful for handling viscous liquids & viscous chemicals in various industries like Food, Power Plants, Steel Mills, Refineries, Oil Storage installations, etc. Below are the following liquids that can be handled with them.
All Kind Of Mineral Oils

All Kind Of Vegetable Oils

Coal Tar, Bitumen, Asphalts

Paints & Varnish

All Kind Of Fish & Animal Oils

Glycerine & Glycole

Glue

Viscous Chemicals

Organic/Inorganic Chemical

Volatile Liquids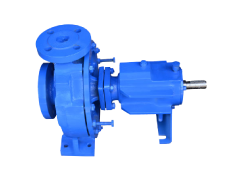 Need An Efficient Pump To Streamline Your Industrial Process?