Closed Impeller Centrifugal Pump (JKCIP SERIES)
Being the leading industrial pump manufacturer, Jay Khodhiyar Engineering Works offers high-performing centrifugal pumps to withstand a variety of mechanically aggressive and high-temperature liquids.
Our JKCIP series pumps are an advanced design Closed Impeller Centrifugal Pump manufactured for tackling all kinds of liquids in chemical industries. With superior casting qualities, intrinsic designs, and hydraulics, our centrifugal pumps are ideal for your chemical industry.
These pump dimensions are designed as per ISO 28588 Pump Standard and ISO 5199 as the Pump Testing Standards making them more efficient pumps and much better in terms of Hydraulics.
Maintenance Free
Superior Casting Qualities
Better Bearing Life
Highly Efficient
Chemical & Corrosion Resistant
Download Closed Impeller Centrifugal Pump Catalog
Chemical And Petrochemical

Sugar And Alcohol Industry

Boiler Feed

Circuits In Refineries & Industries

Water Supply

Irrigation

Air Conditioning

Fire-Fighting

Drainage

Circulation Of Heat Transfer Oil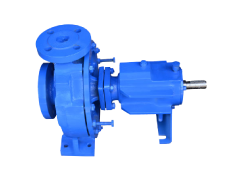 Need An Efficient Pump To Streamline Your Industrial Process?