Our Top Quality Industrial Pumps
Jay Khodhiyar manufactures a specialized range of industrial pumps renowned for their excellent site performance.
Manufacturing Industrial Pumps With Excellence
By leveraging decades of expertise, Jay Khodiyar Engineering Works supplies comprehensive industrial pump solutions with unmatched quality and durability.
We have 20+ years of experience in manufacturing the best quality industrial pumps available in various shapes and sizes for diverse requirements. Our product range includes Side Suction Centrifugal Pumps, Vertical Submerged Process Pumps, Semi-Open Centrifugal Pump, Closed Impeller Centrifugal Pump, and Chemical Process Pumps, etc.
Our industrial pumps are made of the best quality raw materials and honed using advanced technology and ultra-modern machinery for excellent performance in the toughest environments.
Moreover, we design and manufacture industrial pumps in accordance with the highest quality standards which can be also customized as per the industrial application.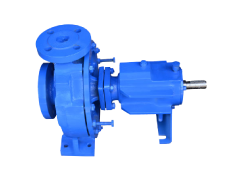 Need An Efficient Pump To Streamline Your Industrial Process? Download
Our Latest Catlog
Discover our latest pump models and specifications by downloading our newest catalog.